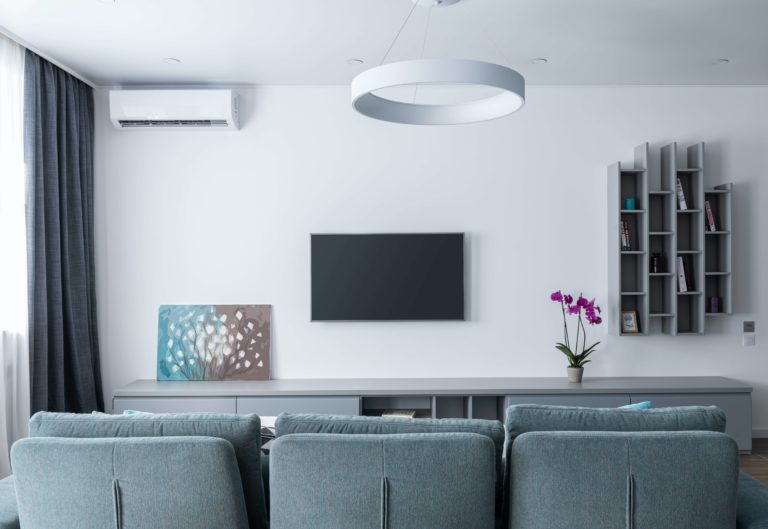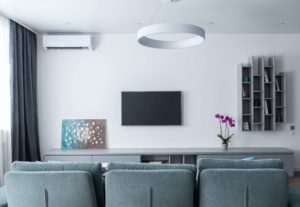 Do you have some home renovations planned for this summer? If so, you may be creating a space in your home that doesn't have access to your home's existing ductwork. Additions, converted garages or attics, and finished basements sometimes aren't connected to the duct system in the home. That can make these areas harder to keep cool in the summer and warm in the winter, because your central AC or furnace may not reach them.
Aside from space heaters or window air conditioning, you might be wondering if there is a way to keep these spaces climate-controlled. The good news is, there is! Cooling or heating your newly renovated or added space is as easy as having a ductless unit installed. Of course, if you have a traditional HVAC system in your home, such as a furnace and central air conditioning system, you might not be sure what ductless cooling and heating is. In this article, we'll explain more about ductless, and how it could benefit your home.
What is ductless cooling and heating, anyway?
For more information,
Call or click here:
717-689-4151
Contact Us
Well, it's exactly what the name implies – it's a cooling and heating system that operates independent of your home's duct system. A ductless system uses heat pump technology, and consists of an outdoor unit and an indoor air handler. The two components are connected by small-diameter tubing, and do not require any ducts whatsoever to operate. This makes them the perfect choice for additions and renovated spaces that are not connected to the home's duct system.
Why choose ductless over portable heating or air conditioning?
You might be wondering if there's any real benefit to choosing ductless cooling and heating over a space heater or window air conditioning system. Many people have the same question, often because these types of heating and cooling products are less expensive and generally don't require professional installation. However, there are some real benefits to choosing ductless that can help you save money in the long run. Here are just a few:
Ductless cooling and heating systems are energy efficient. In fact, it's one of the most efficient ways to keep your home comfortable. ENERGY STAR estimates that a ductless unit will likely use up to 30 percent less energy to operate than a similarly-sized portable/window counterpart.
Ductless units don't intrude on living space. Window air conditioning units can obstruct the prettiest of views, and space heaters can take up a lot of valuable floor space. This won't happen with a ductless system, though, because these units are usually mounted high on walls, leaving your living area open.
Ductless systems are quiet. Have you ever been in a room where a window air conditioner is operating? If so, you probably remember the constant background noise. With ductless, though, you'll get whisper-quiet operation, so all you'll notice is better home comfort.
Ductless cooling and heating systems are easy to operate. Your ductless system can easily be turned on and off, as well as adjusted, via remote control. You'll be able to get better comfort at the press of a button. Not to mention, there are units available that are Wi-Fi compatible, which allows you to control your system remotely using a smartphone or other device.
Ductless can help improve the air quality. Ductless air conditioning and heating systems can help make your home's air quality better by providing advanced filtration. Your system will be able to remove particulates like dirt, pollen, spores, and dust from your space's air, helping you and your family breathe easier.
A ductless system can add value to your home. If you've been considering putting your home on the market, a good HVAC system can increase the value of your home. Ductless can help ensure that all the areas of your home are efficiently climate controlled – making it more appealing to potential buyers.
Okay, ductless sounds great for my renovated space! Where can I get it?
Getting ductless cooling and heating is as easy as calling Home Climates. We're ready to help you get the ductless you need, so you and your family will be able to make the most out of all the spaces in your home, all year long. Just give us a call at 717.689.4151, and we'll be happy to discuss ductless cooling and heating systems with you and schedule an appointment.