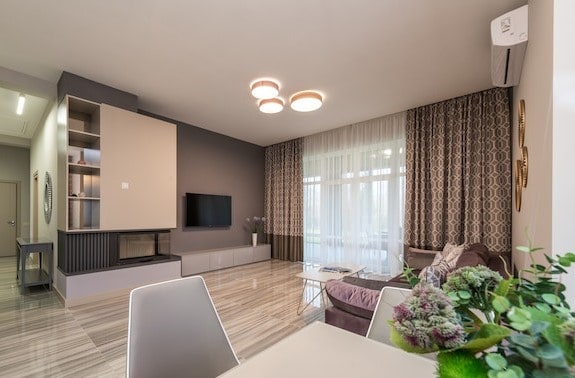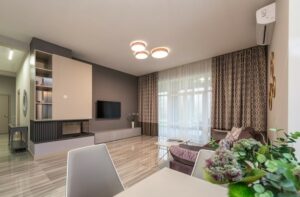 If you've been considering air conditioning for your home, but your entire home or an area of your home is without ductwork, you may be wondering what your options are. Homes that have radiant or baseboard heat may not have ductwork, so these homeowners often think window air conditioning units are their only option. Similarly, converted spaces in the home, such as garages or attics, or additions to the home, may not have ductwork available to connect to the central AC system.
Fortunately, ductless cooling is an option in these circumstances. Ductless air conditioning is a type of cooling system that does not require ductwork. This makes it a more versatile and efficient option for many homes. Ductless systems can be installed in a single space or throughout the home. This makes them a great choice for scenarios like those mentioned above.
There are many benefits to using ductless air conditioning in your home.
Some of the main benefits include:
Comfort: Ductless systems can provide precise temperature control, which can help you stay more comfortable in your home. Most are easily operated via remote control, and some models have Wi-Fi capabilities and can be controlled via smartphone or computer.
Efficiency: Ductless systems are often more energy-efficient than traditional HVAC systems, saving you money on energy bills. This is because most rely on heat pumps to provide home comfort, which do not require the use of fossil fuels.
Versatility: One of the main benefits of a ductless system is that many models provide both cooling in the summer and heating in the winter, so you'll get year-round comfort all in one!
Health benefits: Ductless systems can help improve indoor air quality by filtering out pollutants and allergens. Because ductless systems are generally configured room-to-room, this means the air in each room will be filtered, helping you and your family breathe easier.
Quiet operation: Ductless systems are much quieter than most window air conditioning systems, which can create a more peaceful and relaxing environment in your home. And, unlike window AC, ductless systems are mounted high on a wall or in the ceiling, so you won't have your view obstructed.
If you are considering installing ductless air conditioning in your home, there are a few things you need to keep in mind. First, you need to decide how many units you need. If you only need to cool or heat one room, you can get away with a single unit. However, if you need to cool or heat multiple rooms, you will need multiple units. Once you have decided on the type of ductless system you want, you need to choose a reputable installer, like the highly skilled technicians at Home Climates. Ductless systems are complex pieces of equipment, and it is important to have them installed by a qualified professional.
Home Climates is ready to help you choose the right ductless system for your home.
At Home Climates, we take great pride in helping our customers enjoy better home comfort. We will be happy to talk about ductless cooling and heating with you and help you determine what type of ductless system is the best choice for your entire home or converted space. Just give us a call at 717.689.4151, and we'll be happy to assist you.