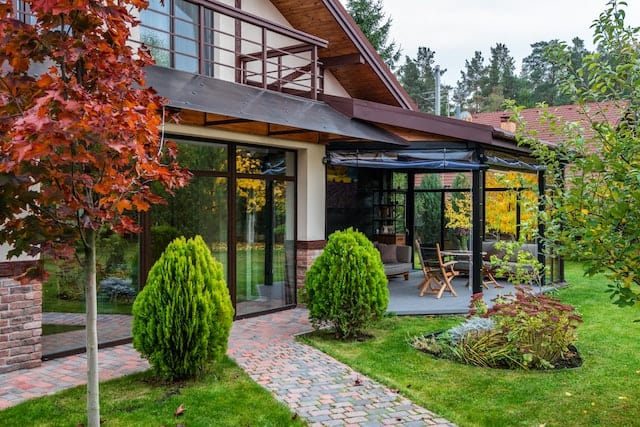 Now that September has arrived, most of us are getting back into daily routines. School has started, and our summer vacations are now just a memory. As the summer ends and the autumn season approaches, many people start to think about how to get their homes ready for the cooler weather ahead.
Taking care of our lawns, getting our gardens and flowerbeds winter-ready, and cleaning out the gutters at our homes are all important ways we can prepare our homes for the autumn season. And, there are ways we can prepare our homes for energy savings in the cooler months ahead, too. In this article, we'll talk about a few ways you can get your home into efficiency mode this fall – keep reading to learn more!
5 Tips for Fall Energy Savings
SCHEDULE YOUR FALL HEATING MAINTENANCE NOW.
Call or click here:
717-689-4151
Contact Us
Choose high-efficiency lightbulbs. Once the fall season arrives, the days become shorter – and that means the lights in your home will likely come on sooner. Consider replacing old, incandescent lightbulbs with much more efficient LED or CFL bulbs. Not only do these types of lightbulbs use a fraction of the energy compared to incandescent lighting, but they also last much longer, so you won't have the expense of replacing them frequently.
Seal any drafty doors or windows. Drafty doors and windows let the cooler outdoor air inside your home, and allow the heated air to escape, and this can make your home's heating system work harder and use more energy. You can easily find weatherstripping at your local home improvement store. It's relatively inexpensive, can help improve your home's energy efficiency, and can help keep your home more comfortable once the chillier temperatures arrive.
Unplug chargers and small appliances when not in use. Even when you're not using phone or laptop chargers, or small appliances like electric can openers, toasters, and coffee makers, they still use small amounts of energy. Even though it isn't a lot of energy being used, it can really add up when you consider the number of electronics and small appliances you have in your home!
Get your air conditioning system ready for fall.

You might be wondering how this can help you save energy. Often, our air conditioning systems use the same filter as our home heating systems do, so it's important to check your filter frequently and change it whenever it's dirty. A clogged filter can make your home's HVAC system have to work harder and use more energy. Also, making sure your outdoor AC component is clean, free of debris, and covered for the autumn and winter seasons will help it operate more efficiently once you start it up again.

Call your HVAC contractor for fall heating maintenance.

Getting

annual heating maintenance

is one of the best ways you can ensure that your heating system is operating both effectively and efficiently. Your technician will clean your system, which will help it use less energy as well. And, they'll be able to find any problems that could be causing your heating system to use more energy than necessary and make the needed repairs, too.
Home Climates can help you get the annual heating maintenance you need
At Home Climates, we're a full-service heating contractor. That means you can count on us to help you with all of your home heating needs. We offer maintenance, repair, and installation services for our customers. We're ready to help you get the services you need to stay cool and comfortable all summer long. Just give us a call at 717.689.4151 or contact us online, and we'll be happy to schedule a fall maintenance appointment with you.