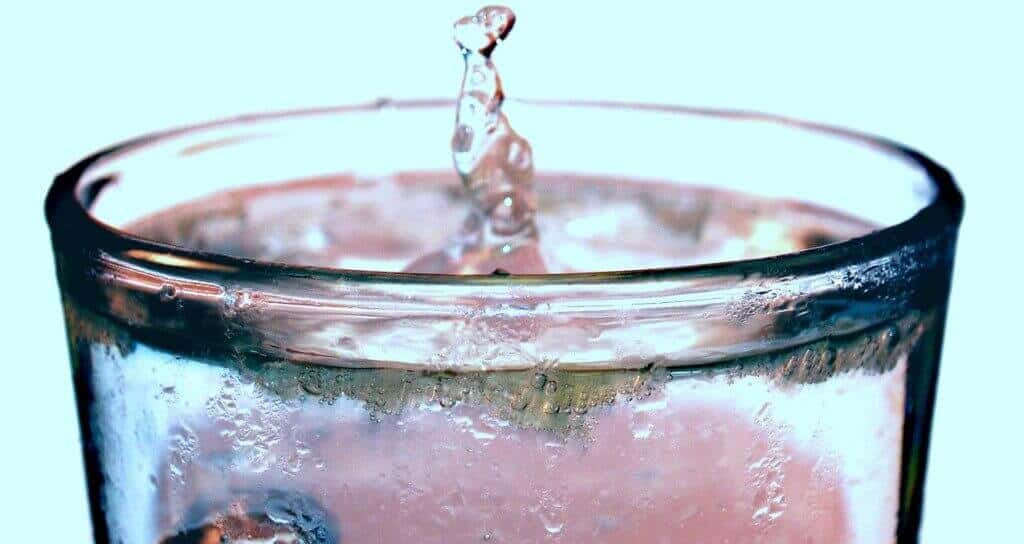 The recent incidence of lead-contaminated water in Lancaster, PA County schools brought to light something our community didn't realize could become a problem. Too often, we take for granted that the water coming out of our tap is safe for drinking, cooking and bathing. Most homes have safe water for everyday life, but you can never know for sure unless you request testing services. Some of the most serious contaminants, including bacteria, viruses and, yes, lead, have no detectable smell or taste.
Many substances can contaminate your water, but lead comes with a high number of risks. It also has a high impact on families in Lancaster County because of its prominence. Keep your family safe with the information in this guide.
Lead Found in Lancaster County Schools' Water Content
For more information,
Call or click here:
717-689-4151
Contact Us
In Lancaster, PA, water quality became a top concern when local schools discovered lead in their water content. Awareness of the issue grew in 2018 when it turned out that some schools knew of the lead in their water but didn't notify parents. A 2016 study also counted Lancaster among the top 20 counties in the United States with the highest levels of lead exposure.
Lancaster schools first tested their water for lead in response to the events in Flint, MI. In 2015, the media reported on a citywide water crisis in Flint where numerous citizens had no access to healthy drinking water. Residents discovered that almost half of their service lines had lead pipes, and the lead got into their tap water. Six out of Lancaster County's 17 school districts began to test their drinking water in response to this news.
After the community discovered the school districts' results, Pennsylvania put a law in place that urges schools to test water for lead. During the calendar year of 2019, all 17 public school districts and a charter school will complete testing.
We want to stress that officials found out about the lead levels in local schools because of Lancaster, PA's lead testing in schools. After finding lead in a water test, you can take action to remove it. If you don't find contaminants in your water after a test, you can have peace of mind knowing that you have safe water.
Central PA Water Treatment Services
The Effects of Drinking Water Containing Lead or Other Contaminants
The EPA has an "action level" of 15 parts per billion (ppb) of lead. Long-term exposure at these levels can cause a number of serious health issues, including kidney disease, neurological disorders, and physical and mental developmental disabilities. The health consequences of lead exposure include:
A suppressed immune system
Neurological effects in children
Elevated blood pressure and increased risk of cardiovascular issues
Increased risk of cancer
Reproductive issues and potential prenatal exposure
When you drink water contaminated with lead, you put yourself at risk of developing these long-term health issues. However, you can protect your family by taking a proactive approach to water quality. Educate yourself about safe levels of lead in water, and know what to do when your water tests positive for contaminants.
Keep in mind that while the EPA considers lead's "action" level as 15 ppb, they set water's maximum contaminant level goal (MCLG) at zero. Any amount of lead can have adverse effects on you and your family's health. When you consume lead, it builds up in your body over time, causing your symptoms to increase in severity. We recommend taking action when you notice any level of lead in your water.
Other types of water contaminants can also effect your family's health. Those found in Pennsylvania water include:
Viruses
Bacteria
Microscopic parasites
Chemical contaminants
A water testing professional can help you determine which substances in your water could cause harm and which ones present no dangers. They understand how to read your water levels and interpret them for you.
What Causes Lead Contamination in Water?
Even when you have lead-free water going into your home, you could still have lead in your drinking water. You may get your water from a clean source, but if you have a lead problem, it has a good chance of starting in your home. Lead can get into your water as it travels from its source to your tap.
Water contaminants can have a wide range of causes unrelated to the source. Lead and other contaminants can leach into your drinking water from older pipes. It wasn't until 1986 that the Safe Drinking Water Act restricted the use of lead components in home plumbing systems. Homeowners with well water have another potential source: When a private well has contaminated soil nearby, the lead within can leach into the well's water.
You may have lead in your tap water if you show the signs of lead poisoning. Children and adults have different symptoms when they have this condition, so you need to consider the ages of all your family members. Lead exposure also has a higher impact on young children and babies. Common signs in children include:
Loss of appetite
Vomiting
Constipation
Hearing loss
Meanwhile, an adult could have lead poisoning if they have symptoms such as:
Headaches
Abdominal pain
Muscle and joint pain
Fatigue
Memory loss
If you see these symptoms happening across your family, it's possible that you're seeing signs of lead in your tap water. When you detect these symptoms early on, you can protect yourself from developing further complications.
How to Remove Lead and Other Contaminants From Your Water
Where your water comes from will determine the party responsible for keeping it lead-free and what you should do if you have a concern. Any water supply serving 25 people or more — including municipal water systems and multi-property private wells — falls under the Safe Drinking Water Act and must go through regular lead testing. The Act requires that all users get a notification if levels of lead or other contaminants rise above a given threshold.
For additional peace of mind, you can contact your water utility or property manager to request a PA Department of Environmental Protection (DEP) Consumer Confidence Report, which contains copies of past test results. A Consumer Confidence Report shows whether your provider complies with PA DEP drinking water standards. You may also visit the drinking water watch page for Pennsylvania on the DEP website. Every provider must report if they find lead in their drinking water in Pennsylvania.
After looking at official records or getting a test, you may have the option to flush the contaminants yourself. According to the Center for Disease Control (CDC), you can try taking the following steps to remove lead in water:
Identify and remove the source of lead: For example, if you have a private well, you can determine if the well or pump have lead in them. This step will require professional assistance.
Flush your system before using tap water: When you don't use your water for six hours or more, you can flush your water system. Run water from each tap until they get as cold as possible.
Use cold water instead of hot water: If you need hot water, get cold water from your tap, then heat it using the stove or microwave. Since lead dissolves in hot water, getting it from the tap can increase your risk.
Removing the source of your home's lead contamination or getting professional water treatment will give you the best results. If you discover that you have high levels of lead or another contaminant, getting professional help from the start will ensure your family's well-being.
If your water test indicates levels at, around or in excess of 15 ppb, you may want to take action — particularly if you have young children. Get in touch with a reputable plumber who specializes in water quality issues to have them diagnose the problem and suggest a course of action to correct it. This can include installing a filter or other point-of-use treatment system, or replacing aging pipes and fixtures with a safer alternative.
Central PA Water treatment services
What Can I Do to Find out If I Have Safe Drinking Water?
By requesting a water test from a certified professional, you can take a proactive step toward clean drinking water. Only a water quality test from a reliable provider can tell you if you have contaminants such as lead.
If you live in or around Central PA, you'll be happy to know that Home Climates offers water quality testing to homes like yours. We serve homes in Lancaster, Lebanon, Dauphin, York and Adams Counties by providing water testing and other critical services. As a professional service, we have the resources needed to get an accurate reading of the lead levels in your water. Our experts have the tools to test for a variety of contaminants, and they understand what safe water levels look like. We can also test your water hardness and acidity for additional insights on your home's water quality.
If you have a concern about lead contamination or any other water quality issue and you live in or around Central PA, get in touch with Home Climates today. Ensure your family's health for years to come by requesting a water quality and lead test near Lancaster, PA.