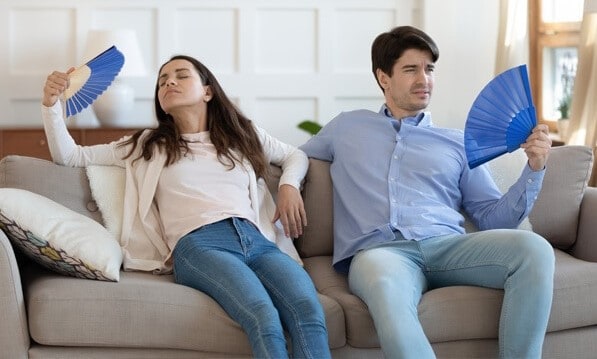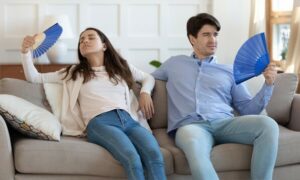 Nothing feels better than coming inside to the cool comfort of an air conditioning system on a hot day. But, if your air conditioner isn't working properly, you might be coming inside to warm, humid air. Or, you may find that some rooms feel cool enough, but there are other rooms where the air conditioning system doesn't even seem to be working.
How can you know for sure that your air conditioner needs repairs? In this article, we'll tell you five things you should be on the lookout for if you suspect there's something up with your AC, and we'll explain to you how Home Climates can help. Keep reading to learn more!
5 Signs Your Air Conditioning System Needs Repairs
Not sure whether it's time to call Home Climates for help with your air conditioning system? Here are a few ways you can tell if AC repairs may be needed:
Your system is blowing warm air. If your air conditioning system is blowing warm air, first check to see what the thermostat setting is. If it's where it should be, this could indicate a problem with your air conditioner, such as low refrigerant or dirty evaporator coils.
There are strange noises or smells coming from your AC. If you notice any high-pitched squealing or grinding noises or notice any odors coming from your system that smell like melting plastic or rubber, then you should turn off your system and call for repairs. Unusual sounds and/or odors generally indicate problems with a belt, fan, motor, or electrical wiring.
Your air conditioner has ice buildup. The good news is, this is almost always due to a dirty filter. If you notice ice buildup on your outdoor unit, clean or replace your filter and your AC system should start working properly. If this doesn't help, there could be other issues that need professional attention.
Your AC system cycles on and off frequently. There are many reasons why your AC might by cycling on and off frequently. The most benign cause may be a dirty filter, but if this is not the case, there could be issues with your system's thermostat, refrigerant levels, or compressor.
Your energy bills are skyrocketing. If you've noticed an increase in your energy bills for no apparent reason, the cause could be your air conditioning system. When your AC system needs service, it may be working harder than it should be – and using more energy. And, if your AC system is older, it may be losing efficiency simply because of aging.
If you notice any of these signs, you should contact a professional as soon as possible in order to prevent further damage to your system or compromise your comfort and safety.
Can Home Climates help me get the air conditioning repairs I need?
Nobody knows better than Home Climates that when your AC breaks down, it affects your quality of life at all levels. Don't sweat through your summer. If you need emergency air conditioning repairs in Elizabethtown or central PA, contact our team today — we're the AC repair company that will have your AC system up and running again in no time! Call us today at 717-689-4151 and we'll be happy to assist you.