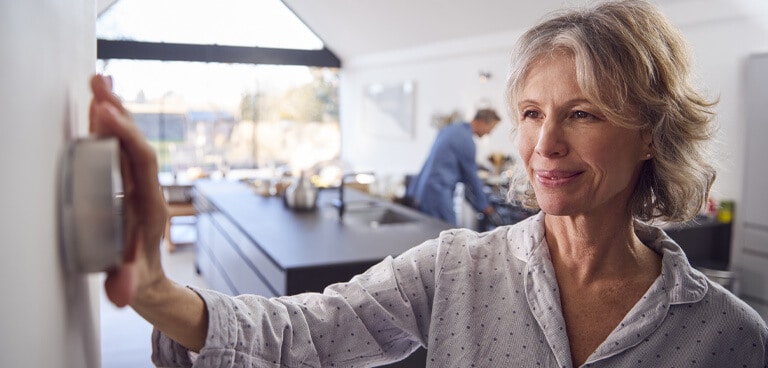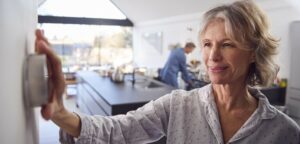 With Halloween approaching, it's likely that time of year when you think about witches, goblins, and other scary creatures. And, it's also the time of year when people get back into their routines and spend more time around the house. With fewer daylight hours, indoor and outdoor lighting gets more use – and all these factors add up to higher energy consumption.
Of course, you don't want to invite any energy "vampires" into your home – but what if they're already there? No need to break out the garlic just yet – in this article, we'll talk about some of the main energy vampires that are likely draining your home's energy right now, and what you can do to get rid of them. Keep reading to learn more!
5 Energy Vampires & How to Get Rid of Them
Wondering if you have energy vampires in your home right now? Here are five common ones, and what you can do to keep them from using more energy than necessary:
Device Chargers: Leaving your laptop, cell phone, or tablet charger plugged in is convenient, but it can use up energy. In most households, there are three or more cell phones or other mobile devices in use by various members of the family. That adds up to a lot of chargers – and a lot of wasted energy if they're left plugged in!
Overloaded Electrical Outlets: Overloading electrical outlets is not only highly inefficient, but it can also become a hazardous situation and can lead to an electrical fire. If you need additional outlets in your home, consider investing in a smart power strip that "turns off" plugged-in devices and appliances when not in use. And, never plug more than one large appliance or device into any outlet.
Traditional Lightbulbs: Replacing all the old incandescent lightbulbs in your home with LED bulbs might seem like a big investment, but spending the money to replace old bulbs is worth it in the long run. LED bulbs use at least 75 percent less energy than traditional bulbs – and they last up to 25 times as long.
Old, Outdated Thermostats: If you have an old, outdated thermostat in your home, you could be using more energy than you need to be on heating and cooling. A simple programmable thermostat can help you save up to 10 percent in annual heating and cooling costs when properly used, and smart thermostats can help you save even more.
Inefficient HVAC Equipment: If your home's heating and cooling equipment has not been properly maintained, it probably is not operating as efficiently as it could be. Making sure your equipment receives regular maintenance not only helps it last longer, but it also helps it to remain efficient, which can help you save on utility bills.
Home Climates Can Help You Keep Your Home Energy Efficient All Year Long.
At Home Climates, we're all about helping our customers enjoy the best possible comfort and energy efficiency in their homes. From helping them get the most efficient heating, cooling, and water heating equipment on the market, to providing them with energy-saving products like programmable and smart thermostats, to offering annual maintenance to keep equipment running in tip-top shape, we strive to keep our customers comfortable and keep their energy bills down.
When you choose Home Climates for your home comfort needs, you're choosing a full-service HVAC company that can handle any service you need. Just give us a call at 717-689-4151. We'll be happy to discuss our products and services with you and schedule an appointment with you today.