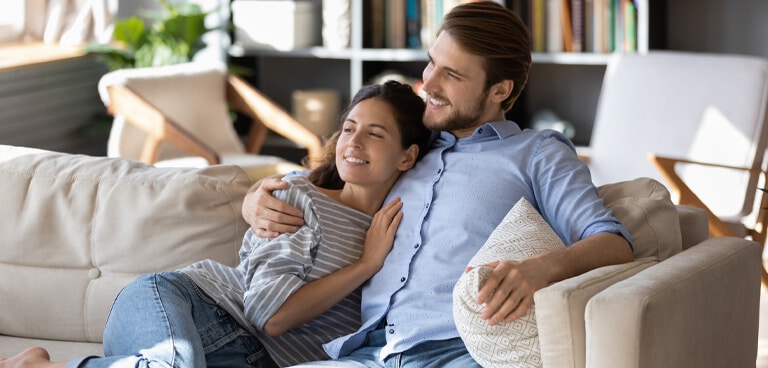 NEW CUSTOMER OFFER
Take $50 Off Any plumbing, Heating or AC Service
*New Customers only. Prior repairs excluded. Discount must be requested and applied before or at the time of service. Cannot be combined with other offers
Air Conditioning Repair in Elizabethtown & Central PA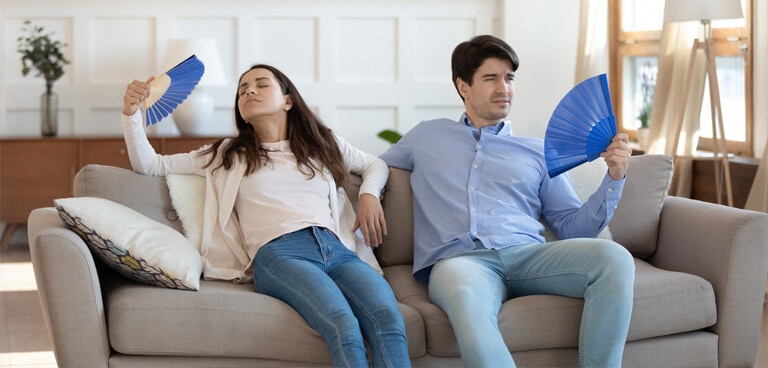 Have you been feeling the heat in your home more than usual? Are you worried that your air conditioning unit is letting you down at the worst possible time? Don't let a broken AC system ruin your summer. When you need emergency AC repair service in the Elizabethtown, PA area, contact the expert team at Home Climates. Our mission is to keep you cool and comfortable through the hottest months.
Your air conditioning unit works hardest during June, July and August — months when you and your family should be enjoying life outdoors. Your home should be your escape from the heat, but air conditioning problems can bring you down in a hurry. Trust Home Climates for your air conditioning repairs, and we'll work hard to keep you cool as inexpensively as possible.
If you live in Elizabethtown, PA or the surrounding area, we're here for you!


Excellent A/C Repair Service That Respects Your Home
How many times have you called a plumber or electrician to handle a simple repair, only to end up with stains on your carpet, dusty furniture and more? The Home Climates team knows the importance of respecting your home and your property when you've invited us in. We use drop cloths, booties and protective mats to avoid damaging your carpets, furniture and walls. Our technicians leave no trace that they ever entered your home for air conditioning repairs. We maintain AC units the right way!
Repairs Before Replacements
Many homeowners hold their breath before calling for service on their air conditioning systems. They fear an expensive replacement, so they try to forget about their issues as long as possible. At Home Climates, we commit to doing everything possible to repair rather than replace your air conditioning unit.
Regular repairs, service and preventive maintenance can help prevent the need for a full replacement — especially when your unit is working hard during the hot summer months. We want to help you be cool and comfortable throughout the hottest part of the year, and we'll do whatever we can to help you minimize the expense of optimizing your air conditioning.
A Wide Range of A/C Repair Services Available
Home Climates offers a complete range of quality services when it comes to air conditioner repair. That means everything from tune ups to emergency service to a full repair. Naturally, if you require a complete air conditioner replacement, we can handle that, too.
When you request our tune up service, we'll contact you each season to confirm you want us to make sure your HVAC system is ready for the coming months. We'll check all the parts of the system to make sure everything is running smoothly and make any necessary replacements or repairs with your approval. The time to find out whether or not your air conditioner is working properly is before summer starts, not at the height of it when you have to contend with overpowering heat and no AC. We'll come help you as soon as possible then, too, but you'll be a lot more comfortable if we get your AC in top shape before you really need it.
Don't underestimate the value of a good tune up. Preventive maintenance can extend the life of your HVAC system and make sure you are fully prepared for the coming season. It can also save you costly repair bills, by making sure we resolve small problems before they become big ones.
Whether you choose maintenance, replacement or repair, Home Climates will provide fast, friendly, affordable, and high-quality service. Contact us today for a completely free and accurate estimate on your maintenance, repair or other service request. We look forward to serving all your air conditioner-related needs in Elizabethtown, PA and beyond!
Why Choose Home Climates For Your A/C Repair?
No hidden or extra fees. EVER.
All employees are background checked
We offer 24/7 AC services for no extra fee
We arrive within a 2-4 hour time window
Enjoy a 5-year labor guarantee on all projects
Financing Available
If we come out to do an air conditioning repair and find that a replacement is needed, we offer financing for that! We know that this is a worst-case scenario for homeowners, so we do everything we can to ease your burden and help you cool down without financial stress. We believe every homeowner can benefit from our products — that's why we offer multiple financing options. If you plan to pay in cash you may be eligible for a substantial discount off your AC purchase — talk to our sales team today!
CUSTOMER LOYALTY PROGRAM
In addition to the great deals and financing options we offer, we also encourage you to join our loyalty program. We want to be more than just another AC repair company. We want you to join the Home Climates family. Sign up to become a member of our loyalty program and enjoy special deals and care protection to ensure your AC system is in shape for peak performance during the hot central Pennsylvania summer.
Beat the Heat With Home Climates!
In a humid central Pennsylvania summer, your air conditioning unit is the lifeline that lets you keep enjoying all your favorite activities during the warm months. Nobody knows better than Home Climates that when your AC breaks down, it affects your quality of life at all levels. Don't sweat through your summer. If you need emergency air conditioning repairs in Elizabethtown or central PA, contact our team today — we're the AC repair company that will have your AC system up and running again in no time!