Commercial HVAC Services in Elizabethtown & Central PA
No matter what line of business you're in, a properly functioning HVAC system is essential to keeping your clients comfortable and your employees productive. Home Climates is proud to offer commercial HVAC service to businesses in Elizabethtown, Lancaster, Harrisburg, Hershey and throughout the central PA area.
Trust our team with all of your commercial HVAC needs, including repairs, maintenance and new system installations. From standard heating and air conditioning to meeting the complex HVAC requirements of grocery stores, manufacturing facilities and other specialized businesses, we are able to provide superior service at a price that respects your bottom line.
CONVENIENT HVAC REPAIRS THAT WONT DISRUPT YOUR BUSINESS
Home Climates is not part of a chain or franchise – we're a local, independent business that has built its reputation on superior customer service. We know and appreciate the needs of our commercial clients better than any other HVAC company.
We can arrange HVAC repairs and maintenance calls at your convenience to minimize the disruption to your clients or employees. Our technicians work quickly and quietly so you can continue business as usual while work is in progress.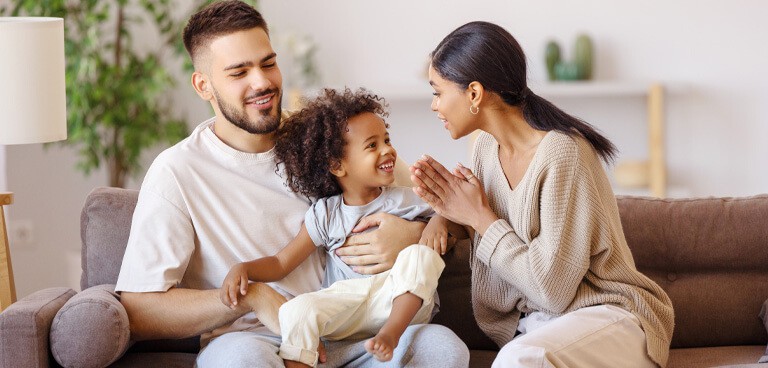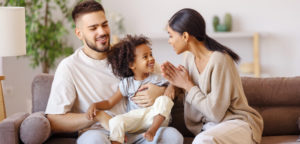 EMERGENCY SERVICE THAT GETS YOU BACK UP AND RUNNING QUICKLY
When a critical component of your commercial HVAC fails, Elizabethtown's Home Climates can provide around-the-clock emergency repairs. Our technicians are on call 24/7 and ready to respond to emergencies as they happen. Fast interventions for commercial HVAC emergencies are important, not only to keep your business running, but also to minimize damage to your inventory. Call our team first for service that respects your needs.
PREVENTATIVE COMMERCIAL HVAC SERVICE THAT SAVES YOU MONEY
Proper maintenance is critical to ensuring your commercial HVAC system will deliver efficient performance for years to come. Home Climates can help you assess your service needs and develop a maintenance plan that works for you.
CALL TODAY FOR COMMERCIAL HVAC SERVICE IN ELIZABETHTOWN AND BEYOND
Home Climates is available for commercial HVAC service in Elizabethtown, Mount Joy, Lititz, Lancaster and anywhere else in the central PA region. Our expertise covers all commercial HVAC systems and can keep your office, warehouse or manufacturing facility running its best all year long. Contact us today for immediate assistance with all of your service and installation needs.
Commercial Heating Services
Elizabethtown's Home Climates specializes in all forms of commercial heating — whether it's keeping your showroom at a cozy temperature or installing a more complex system. We're a local business offering the personalized service and attention to detail you won't get from a franchise or chain. For our commercial clients, this means we respect your time and your money, and strive to provide added value in everything we do.
Proudly Serving Businesses in the Elizabethtown, PA Area
When it comes to getting the HVAC support you require for your office, store, church, dental office or other commercial location, it pays to have a relationship with a reliable local provider. There's no better partner for commercial heating services in Lancaster, Elizabethtown and throughout the central PA area than Home Climates. We provide the personalized attention you require in order to identify the most cost-efficient and effective heating solutions.
Businesses that choose our commercial heating services benefit from:
Customer service dedicated to your 100% satisfaction
Competitive prices on top-quality products
Service by highly trained and experienced technicians
Preferred customer programs and multiple financing options
After-install follow-ups and ongoing product support
24/7 COMMERCIAL HEATING SERVICES IN ELIZABETHTOWN AND BEYOND
If you're in charge of running a business, commercial location or public institution, staying in control of your time and your money is critical. That's why we offer around-the-clock emergency repairs — we'll also work around your schedule to get work done without disrupting your customers and your staff.
We provide a competitive advantage by providing timely and reliable commercial heating services in Lititz, Mount Joy and the surrounding areas. You can also benefit from fair pricing that's done on a flat-rate basis, which means you can estimate costs more accurately and budget accordingly. Above all, we strive to develop meaningful, honest relationships with our commercial clients — contact our office directly to learn more about what we can do for your business.
NEW FURNACE INSTALLATIONS
New systems installation is one of the many commercial heating services we offer our Lancaster clients. Installing a new furnace or other heating appliance is a major investment for any business — with Home Climates, you can be sure you're getting the best system for your money.
With our exclusive "Five Degree Guarantee," we promise your heating service will deliver precise temperature while maintaining low operating costs for years to come. If you discover any single room in your office or business registering a temperature outside of the five-degree range, let us know and we'll fix the problem right away. If you're curious about our "Five Degree Guarantee" on commercial heating services, contact our office directly for more information.
As an experienced commercial heating service in Elizabethtown, Hershey and all across the region, we have the broad capabilities to handle new construction installations. Whether you're building a retail store, office building, religious institution, healthcare facility or any other type of construction, we'll partner with you to complete your project on time and under budget.
Heating Service and Repairs
Whether or not we installed your system initially, Home Climates is available to provide commercial heating service to businesses in Hershey, Mount Joy and throughout the central PA region. When there's an issue with your furnace, our team will be on call around the clock to provide emergency repairs and get you back up and running quickly. We also provide preventative maintenance plans that can help you anticipate future issues and take action before they affect your business.
GET IN TOUCH ABOUT COMMERCIAL HEATING SERVICES
Lancaster-area businesses and offices, stores, schools, churches, synagogues and doctors' offices across the state count on Home Climates for reliable commercial heating services at competitive prices. Our highly trained team of technicians is capable of servicing your existing units or providing the support you require for new construction projects. Home Climates can also handle more complex commercial heating services, such as geothermal systems installations, oil-to-gas conversions and more.
If you're looking for a better way to contract commercial heating services in Harrisburg, Lititz, Lancaster and beyond, partner with a local HVAC company with a full range of capabilities. Contact us to discuss the specific needs of your project and find out how we can help.
Commercial Air Conditioning Services
In Harrisburg and throughout the central PA area, Home Climates is a proud provider of air conditioning services to businesses large and small. We understand how important air conditioning is to local businesses — from keeping your customers cool to maintaining precise temperature control in manufacturing facilities. We also understand the need for commercial air conditioning services that treat your time and budget with respect. That's why we go out of our way to accommodate our business customers with 24-hour service and no-nonsense pricing.
When many business owners encounter air conditioning problems, they worry about the possible expenses and they worry about the trustworthiness of the service provider. Home Climates wants to take the worry out of air conditioning service, repair and installation, providing only what you need at the lowest possible price.
Not only do we provide service, repair and installation to existing businesses, but we also provide air conditioning installation at new construction sites. Make Home Climates your first call when you need commercial air conditioning services in Lancaster, Lititz and beyond.
New Air Conditioning Installations
When you sell products or provide services, it's difficult to be successful if your customers aren't comfortable. When it's time to upgrade your aging AC unit, Home Climates can help. From split-level to central air systems, we carry a wide range of products and can design a custom installation that meets the unique needs of your business. In fact, with so many energy-efficient options on the market, there's never been a better time to invest in an A/C upgrade that will provide years of reliable service. If you've been holding off on new air conditioning installation, now's the time for a change.
We understand that a new air conditioning system is an investment for your business. Our technicians only recommend new installations after exhausting all service and repair options. If your existing unit only needs maintenance, we can also help you estimate when you might need a full replacement. Let us help you analyze your needs and select the commercial air conditioning installation that's best for your business.
Service, Maintenance and Repair
Even the most sophisticated air conditioning installation requires regular maintenance to stay running its best. When was the last time you had your air conditioning system checked? At Home Climates, we back up everything we sell with professional service designed to optimize efficiency and lower your energy bills. We can even provide repairs and maintenance for air conditioners we didn't initially install.
When something goes wrong with your business's AC, our team of on-call technicians can get you back up and running quickly. All repairs and service are done on a flat-rate basis, meaning there are never any overtime charges or surprises when you receive your bill — and our technicians have no incentive to draw out an otherwise simple repair. We're only satisfied when our customers are satisfied. We know that air conditioning problems can negatively impact your business, and we'll provide you with the air conditioning services you need to see your business thrive.
Your Partner for All Commercial Air Conditioning Services
Home Climates offers everything you need to keep your business cool in the summer. Whether it's financing and installing an energy-efficient new AC or providing the service and maintenance to keep your existing units running their best, we strive to deliver exceptional value in everything we do for your business.
Our technicians are friendly, courteous and helpful. When they enter your business to provide air conditioning service, repair or installation, they'll treat your space with care. You'll enjoy enhanced cooling and greater comfort, and you would never know that a technician had been there moments before.
We're a proud local company with deep roots in Elizabethtown and the central PA area. Unlike the national chains or franchises, we understand the needs of commercial enterprises in our region and will go out of our way to exceed your expectations. We work each day throughout your community, providing exceptional service that helps keep businesses and their customers cool, comfortable and happy. We'll help your air conditioning system reach its full potential. Contact us today to learn more.