Indoor Air Quality Services in Elizabethtown & Central PA
From Lancaster to Harrisburg and all across the PA region, Home Climates is the name you can trust for superior HVAC and related products. We specialize in providing comprehensive support for homeowners in search of superior heating and cooling service, installation and repair.
Our highly experienced team will help you install a system capable of maintaining an optimal internal temperature and environment in your home. Our complete range of solutions not only serves to improve the comfort, health, happiness and wellbeing of your family, but they also help protect valuable household assets while lowering utility bills across the board.
It's Always the Season for Humidifier or Dehumidifier Installation
In Elizabethtown, Lititz, Mount Joy and throughout central Pennsylvania, homeowners typically pay more attention to the humidity level, air quality and temperatures of their homes at certain times during the year. The reality is, controlling your internal environment is something to take seriously all year long. It's especially important when you're dealing with issues such as extremely high or low temperatures, extended periods of rain and moisture, and airborne debris and allergens that are at their maximum levels.
By taking action with a cost-effective whole-home humidifier, dehumidifier and air purification installation, Home Climates will help you stay prepared 365 days a year for whatever elements Mother Nature sends your way.


Avoid Winter Weather Concerns With Home Climates' Humidifier Installation
Anyone who has ever lived in the Northeast of the U.S. understands that the arrival of cold weather can have a major effect on your quality of life. While your home is meant to be a safe haven from the outdoor elements, far too often that simply isn't the case. Instead, you may be subjected to conditions of extremely low humidity and dry air that leads to numerous concerns over the health and comfort of your family, guests and even household pets.
When the temperatures plummet and you aren't able to control humidity, the results can be minor to serious, including:
Parched skin that results in irritation, chaffing and painful cracks and sores
Dried out sinuses that make it difficult to breathe and leads to the chance of serious infections
Sleepless nights, difficulty breathing and disruptive snoring
Overworked heating systems and the increased potential for costly breakdowns and repairs
Accentuated symptoms relating to chronic respiratory conditions such as asthma and bronchitis
While this may seem like a grim forecast for the extended cold-weather season, there's a sensible solution for combating these common troubles. By choosing installing a humidifier in your Elizabethtown home, you'll arm yourself with the most effective way to maintain a healthy level of humidity all year long.
Face the Summer Heat With a Dehumidifier Installation
There's always a sense of excitement and anticipation for summer, when the mercury on the thermometer begins to rise and longer, warmer days approach. However, homeowners in places like Harrisburg, Mount Joy, Lititz and Elizabethtown also know that the summer will bring the realities of maintaining a comfortable internal living environment. When the hot sun is beating down on your roof and the moisture seems to be creeping up from the floorboards you're standing on, it's time to consider a smart solution from Home Climates for effectively controlling humidity.
Summer should be a season where you and your family can relax and enjoy the seasonal weather. And while a little humidity can be a good thing, too much can have a negative effect on your health as well as your household. Typical symptoms of extreme inside humidity include:
Improve Air Quality with air purifier installations
Home Climates can manage air purifiers and air filtration installations in Elizabethtown, Hershey, Harrisburg and beyond to effectively ensure a healthy home environment. Due to natural factors and a variety of man-made conditions, the quality of the air that flows through your home should always be scrutinized. We recommend the Air Scrubber by Aerus® air purification system to our customers in central PA. These devices can reduce all three types of indoor air pollutants in your home or business. Call us to talk to an expert about the benefits!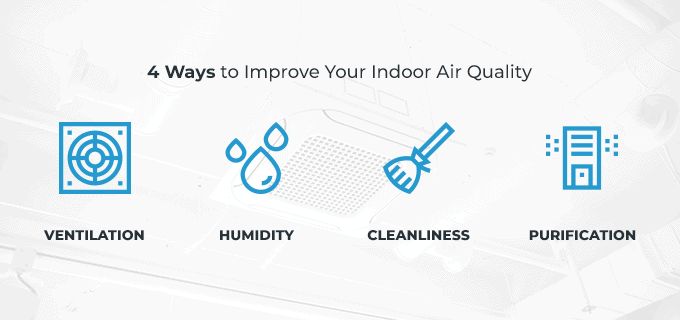 A top-quality air filtration system will actually work to filter particles, strong odors and even chemicals that pose a risk to your health out of your home's air. Without an air filter, you and your family can be subjecting yourselves to medical concerns resulting from commonly found contaminants present in the air, including:
Pollen and other local allergens
Harmful chemicals and toxic substances
Cigarette smoke and smog
Pet hair and dander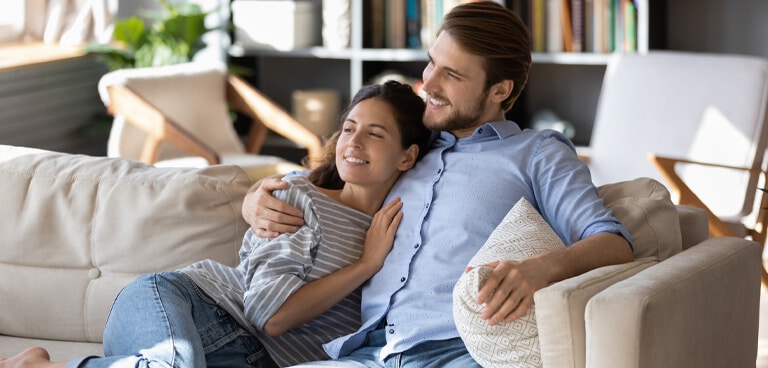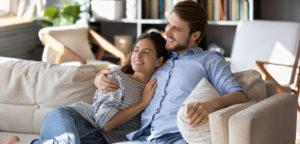 Portable Units Don't Measure Up — Consider Whole-Home Humidifiers, Dehumidifiers and Air Purifiers
The old-fashioned way to deal with humidity and air quality issues involved using antiquated in-room portable units. Unfortunately, this type of quick fix not only fails to improve the situation, but it can actually result in additional problems — such as introducing too much or too little humidity into a particular environment. Portable units are also only effective in the individual room they are placed. They require frequent cleaning and refilling, drain a higher level of energy, and can even promote the presence of bacteria and microbial organisms resulting from standing water in the system.
Instead, consider investing in an affordable and convenient whole-house humidifier, dehumidifier or air purifier installation by Home Climates. Our units provide:
Internal environment modification for the entire home
Automatic monitoring of moisture levels and contaminants
Lower utility bills and less-taxed heating and cooling systems
Reduced time spent cleaning, disinfecting and maintaining
Contact Us Today for Pricing
When the weather starts to affect the comfort of your home, Home Climates is here to help manage all of your HVAC needs. We provide whole-home air purifier and humidifier/dehumidifier installation and service from Lititz to Harrisburg and throughout the region. Our commitment to reliable service, low prices and multiple financing options ensure that your installation is as convenient as possible. We also provide 24-hour service, offering after hours and holiday work to ensure the systems we install continue to provide 100% customer satisfaction.
Whether you need a dehumidifier installation in Elizabethtown or an air purifier installation in Hershey, contact us today. Our HVAC experts can provide an accurate assessment and competitive quote for your home today!
We proudly offer air quality services in Elizabethtown, Lancaster, Hershey, Harrisburg, Mount Joy and surrounding areas.