End of Season Cooling Sale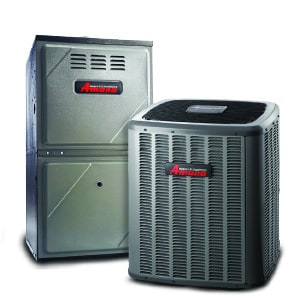 It's our BEST offer of the season!
If you've been thinking about upgrading to new air conditioning, but you've been putting it off, this is the perfect opportunity.
Right now, when you buy one of our high efficiency systems, you can get it all! A system rebate. A 10-year warranty on parts, 5-year warranty on labor. Free whole-house air purifier and WiFi thermostat, too.  Put that all together, and you have an amazing deal.
And with the 0% financing available right now, you can get new AC for a really low monthly payment.
Call Home Climates. These savings are available NOW until September 30, 2022:
SAVE UP TO $2,500.00* NOW WITH REBATES AND INCENTIVES
up to $600 System Rebate
10-year Parts Warranty – $250 value
Free Whole-House Air Purifier – $1,400 value
Free WiFi Thermostat – $250 value
Interest-Free Financing Available
*Offers available with purchase and installation of select systems. 10-year warranty on parts, 5-year warranty on labor. Cannot be combined with any other offer. Ask dealer for details. Offer expires 9/30/22
Do You Need Help Financing Your Home Improvement Projects?
Upgrading or replacing your heating and plumbing system is a big decision you don't make every day. It's an opportunity to evaluate your needs, fix those pesky problems you've been living with and make sure your investment provides years of reliable comfort. It's also a great time to consider increased efficiency to save on long term operating costs. Like other major purchases, it often makes sense to spread the cost of the system over time. When that's best for you, we've got options available through Greensky and Renew Financial.
Whether you prefer to pay the whole cost up front or spread your cost over time, we can help you build a budget to meet your needs.
At Home Climates there are no surprises:
You get an upfront estimate with a fixed price before work begins.
Our team will manage your project from conception to completion and won't quit until you're completely satisfied with the result.
If you have questions about how to pay for your project or want to apply for a loan, contact us today. Our friendly, knowledgeable staff will help you move forward with the project you want – at a budget that works for you.