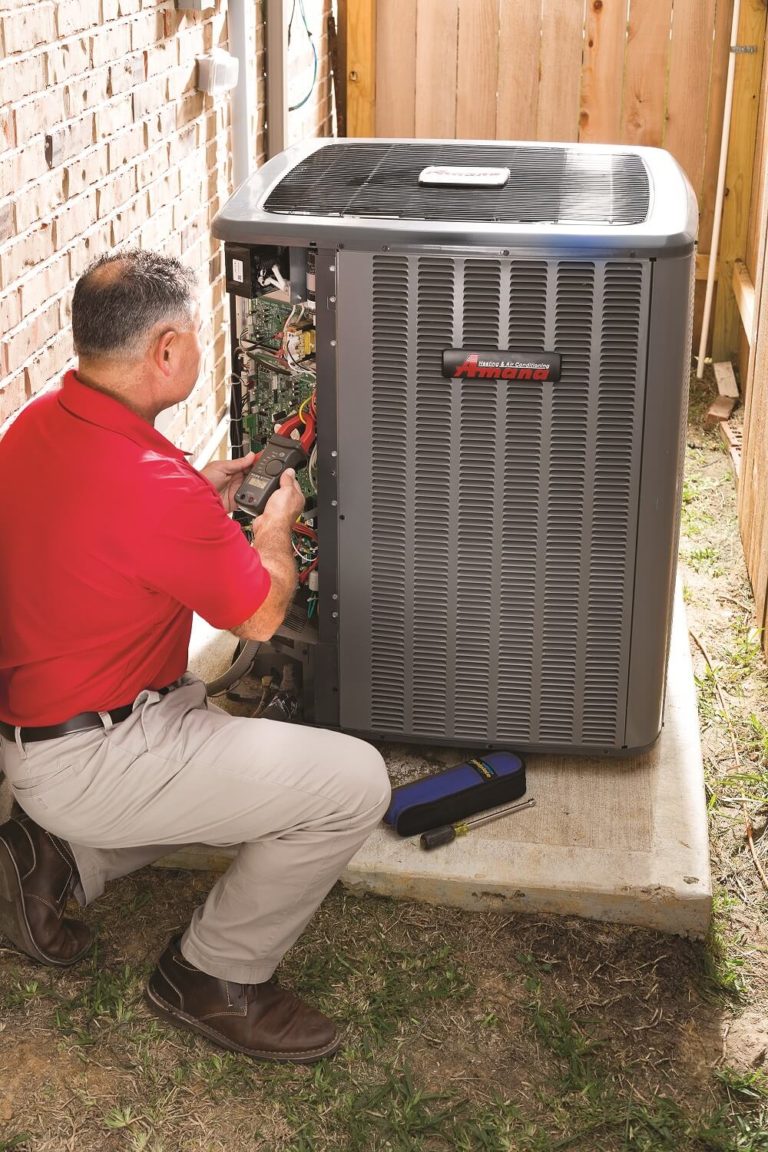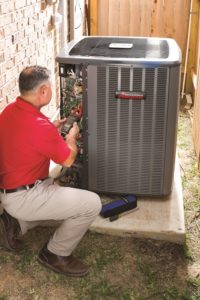 Is your current central air conditioner broken or just not as powerful as it used to be? In the hot Hershey summer weather that could be a problem. As much as we enjoy the outdoors during summertime, your home should be an escape from the heat whenever you need it. Even small problems with your air conditioner can be a drag on it's efficiency and increase your energy bills, leaving your home less comfortable than it could be.
As experts in air conditioning repair in Hershey, PA, we can help fix your AC system, keep your family comfortable, and maybe even help you save on your energy bills. Call us today for emergency air conditioning repairs. Contact us for a free in-home estimate!
Repairing Small AC Problems Prevents Them from Becoming Larger Ones
Aging AC units wear out over time which can lower performance and increase your energy bills. You need a well-running air conditioner in order to stay cool in the summer, keep your energy bills low, and avoid a complete AC breakdown. When you notice or suspect something is wrong with your AC system, it's important to have it inspected by a professional who can fix any small problems before they potentially become larger and more expensive ones.
Home Climates is Hershey's Choice for Air Conditioning Repair
We are the experts in air conditioning. Our technicians will always try to repair your air conditioner before replacing it. However, if your AC system presents a larger problem, we can also help you determine whether you may be better off replacing it while considering the impact on your home comfort and energy bills. We can fully help you understand your options so that you can make an educated decision.
Why Work With Us?
We guarantee all of our repairs with a 5-year part and labor warranty providing you the peace of mind your equipment will perform the way it's meant to.
Our technicians undergo an extensive background check which lets you know you can feel safe and trust our technician in your home.
We offer convenient scheduling and arrive within 1-hour of your appointment time, letting you plan your day accordingly. If we are running ahead or behind, we contact you to let you know.
We send you a text and photo alert for your appointment so you know exactly who and when they will be there.
We offer emergency service giving you peace of mind. We are your guys and are there for you and your needs.
Don't Delay Your Home's AC Repair
It's time to take the next step and get your air conditioner working optimally. Contact us today or call 717-689-4151 for AC repair in Hershey, PA and we'll send one of our expert technicians to provide a free in-home estimate and get you heading towards a more comfortable home.