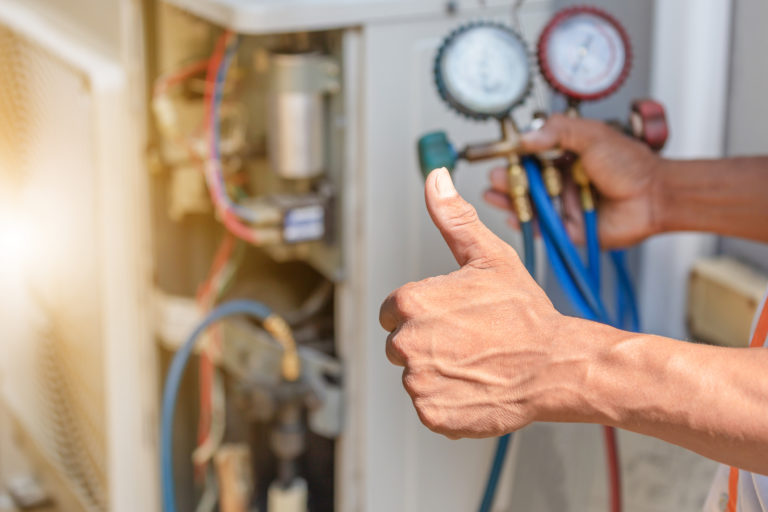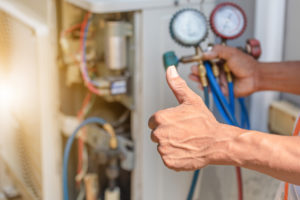 To avoid a complete AC breakdown in the summer, your system needs to be prepared ahead of time. That can be accomplished by opting for annual air conditioning maintenance from a qualified professional. Regular AC system tune-ups offer many benefits that keep your air conditioner in top shape and offer better efficiency, helping you save money on energy bills. Give yourself peace of mind knowing your home in Marietta will be nice and cool this summer, thanks to comprehensive air conditioning maintenance service from Home Climates.
Should you have missed this year's maintenance service and you've found yourself with a broken air conditioner, we can help with that, too. As experts in air conditioning repair in Marietta, PA, we can quickly diagnose and fix your AC system, keep your family comfortable, and maybe even help you save on your energy bills. If you need emergency air conditioning repair service in Marietta, call Home Climates now at 717-689-4151.
CHOOSE HOME CLIMATES FOR RELIABLE AIR CONDITIONING REPAIR IN MARIETTA
At Home Climates, we're experts in air conditioning. Our technicians will quickly diagnose the issue you're having and let you know what it needs to be fixed. We will always try to repair your air conditioner before replacing it. However, if your AC system presents a larger problem, we can also help you determine whether you may be better off replacing it while considering the impact on your home comfort and energy bills. Our technicians are honest and up-front, and they won't try selling you anything you don't need.
AIR CONDITIONING MAINTENANCE & TUNE-UPS
Prevent unexpected breakdowns at inconvenient times by having your AC system serviced once a year. Air conditioning maintenance focuses on minor improvements that can help your system run more efficiently. You will see improved airflow, which reduces how hard your system has to work and can help lower your energy bills.
Preventive maintenance also gives you peace of mind. Serious issues can develop when the proper maintenance doesn't occur. When you identify and fix minor problems, they won't develop into something worse.
For instance, when an AC fan isn't lubricated correctly, the mechanical stress it creates can spark motors to burn out. Or, moisture from the evaporator coils may overflow if you fail to clear out the condensate pan. Technicians can recognize these signs of potential trouble and address them each time they visit your home for routine maintenance.
Learn What's Included in an AC Tune-Up
BENEFITS OF REGULAR AIR CONDITIONING MAINTENANCE
When you get regular AC maintenance, your system's overall functionality will improve, and you will notice better comfort. In addition, professional maintenance can result in fewer loud noises and smells related to the HVAC system.
Other advantages of air conditioning maintenance include:
Extending your air conditioning system's life.
Reducing the cost of monthly energy bills with a more efficient system.
Saving money by fixing small problems before they become larger and more expensive.
CONTACT HOME CLIMATES FOR YOUR AC REPAIR & MAINTENANCE NEEDS IN MARIETTA, PA
Whether you're dealing with a broken air conditioning system or it's time for your home's annual AC maintenance, contact Home Climates. Fill out this form or call 717-689-4151, and we'll schedule you an appointment with one of our expert technicians.
Why Work With Us?
We give our customers a 10-year part and a 5-year labor warranty providing you the peace of mind your system will perform the way it's meant to.
Our technicians undergo an extensive background check which lets you know you can feel safe and trust our technician in your home.
We offer convenient scheduling and a confirmed arrival within 1-hour of your appointment time. If, for any reason, we are delayed, we'll promptly communicate this to you, letting you plan your day accordingly.
We send you a text and photo alert for your appointment so you know exactly who and when they will be there.
We offer emergency service giving you peace of mind. We are your guys and are there for you and your needs.