Dependable Ductless Mini-Split Air Conditioning Repair & Maintenance
Ductless air conditioners offer many benefits over traditional central air systems and window units, including improved efficiency and simplified installation. Although ductless mini-split systems are also generally durable, they're prone to similar wear and tear as other HVAC systems. To keep your system in optimal condition, Home Climates offers expert ductless AC repair and maintenance services throughout Elizabethtown and central PA.
When you need ductless air conditioning service, you want to hire a contractor who is experienced with these systems. At Home Climates, our technicians are highly trained and have provided repair and maintenance on all kinds of ductless and mini-split systems. Whether you need emergency ductless AC repair, or a seasonal tune-up on your system, we're ready to help. Call us now at 717-689-4151 for prompt repair service or to schedule your next maintenance appointment and prevent problems from occurring in the first place.



Home Climates Offers Expert Ductless AC Repair in Central PA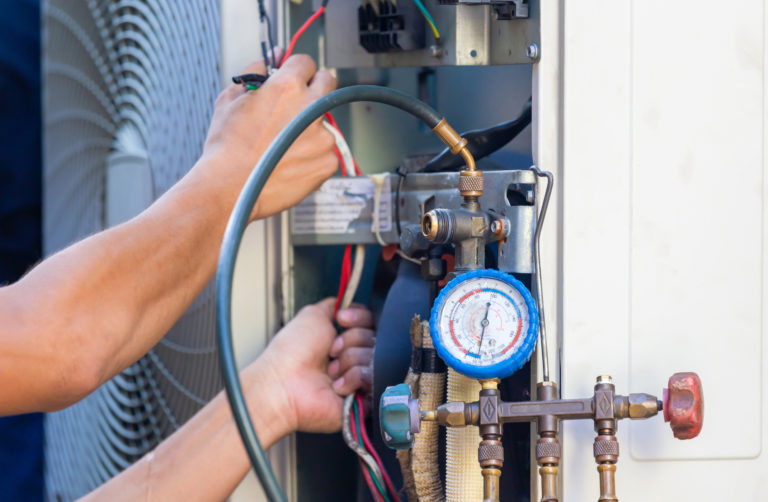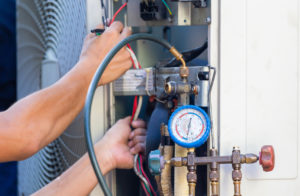 Even though ductless systems are becoming more popular among homeowners in the region, not all HVAC companies service them. Or they aren't highly experienced at servicing them. At Home Climates, we've repaired many ductless air conditioners over recent years. Our technicians are highly skilled to diagnose and repair any ductless issue you may have, so that you and your family can enjoy a cool and comfortable home. And, we're so confident in the quality of our service, we give our customers a 10-year part and a 5-year labor warranty providing you peace of mind that your system will perform the way it's meant to.
Ductless Air Conditioning Maintenance & Tune-Ups
To keep your ductless mini-split AC system in optimal condition, you should schedule regular maintenance once a year. When we provide ductless air conditioning maintenance, our customers appreciate the way we explain what we've done and any issues we notice. Your technician will take the time to compare the condition of your system to the previous year, keeping an eye out for anything that may have changed. We prioritize customer care, and we want our visits to be as easy for you as possible. You can raise concerns about your ductless system with our technician and get the answers you need.
Learn What's Included in a Ductless AC Tune-Up
Benefits Of Regular Ductless AC Maintenance
When you get regular ductless air conditioning maintenance, your system's overall functionality will improve, and you will notice better comfort. In addition, professional maintenance can result in fewer loud noises and smells related to the HVAC system.
Other advantages of ductless AC maintenance include:
Extending the lifespan of your ductless air conditioner.
Reducing the cost of monthly energy bills with a more efficient system.
Saving money by fixing small problems before they become larger and more expensive.
Contact Us For Your Ductless AC Repair & Maintenance Needs Near Elizabethtown, Pa
Whether you're experiencing a broken ductless AC system or it's time to schedule a tune-up, contact Home Climates. Fill out this form or call 717-689-4151, and we'll schedule you an appointment with one of our expert technicians.
Why Work With Us?
We give our customers a 10-year part and a 5-year labor warranty providing you the peace of mind your system will perform the way it's meant to.
Our technicians undergo an extensive background check which lets you know you can feel safe and trust our technician in your home.
We offer convenient scheduling and a confirmed arrival within 1-hour of your appointment time. If, for any reason, we are delayed, we'll promptly communicate this to you, letting you plan your day accordingly.
We send you a text and photo alert for your appointment so you know exactly who and when they will be there.
We offer emergency service giving you peace of mind. We are your guys and are there for you and your needs
Some of the Areas We Provide Ductless AC Repair & Maintenance Services: