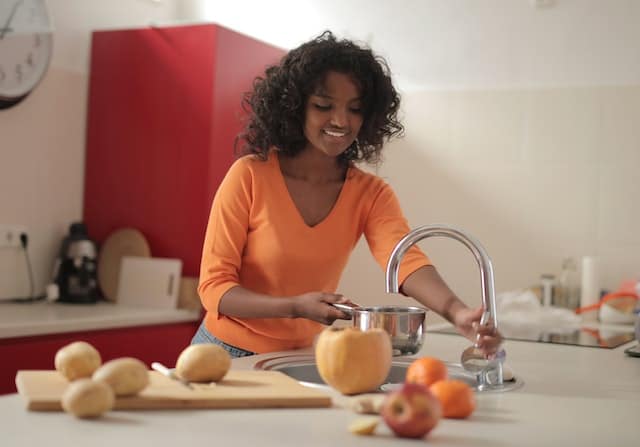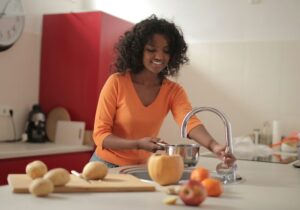 It's the holiday season, and that means that from now until the new year, most of us will be inviting friends and family into our homes for food, fun, and festivities. With larger-than-usual meal cleanups and extended stays from holiday visitors, the plumbing system in your home might be working overtime this season. Nobody wants to think about a potential plumbing emergency in the midst of a celebration. Fortunately, many plumbing problems are avoidable.
In this article, we'll talk about some common plumbing issues people face during the holiday seasons, and the simple measures you can take to avoid them. From clogged drains and toilets to garbage disposal mishaps, keep reading to learn how you can avoid a plumbing conundrum this holiday season.
5 Tips to Keep Your Plumbing Running Smoothly
Never dump grease down the kitchen drain. Grease is not the word when it comes to keeping your drains clean. That's because hot grease will harden when it cools, and anything else in your drain (like vegetable bits, stray coffee grounds, etc.) will solidify with it. That can leave a pretty nasty clog in your drainpipe, which can eventually cause the pipe to back up or burst. And that's definitely not a holiday treat!
Scrape plates into the garbage – not into the sink. After a large meal, it can be tempting to simply scrape plates and serving dishes into the sink. This, however, can cause clogging. It's best to scrape dishes into your waste or compost receptacle. And, keep your strainers in your sink to minimize any food remnants escaping into your pipes.
Keep poultry skin and bones out of the garbage disposal. Garbage disposals can be a great way to minimize clean-up time in the kitchen, but there are a few items you should never place in the disposal. Bones, eggshells, grease, poultry skin, and stringy vegetables (like celery or squash) are big no-nos when it comes to your disposal. They can get caught in the grinding mechanism and cause your disposal's motor to burn out. And like your sink's drains, grease can clog your disposal.
Make sure your guests know what's safe to flush, and what isn't. Keeping your toilet free of clogs can be a challenge when your home is filled with company. Make sure you let guests know what's safe to flush and what isn't. Personal products, diapers, cotton pads and swabs, cigarette butts, and baby wipes should all be off-limits. And, even though they're marketed as such, most flushable wipes on the market can wreak havoc with your plumbing system. They aren't biodegradable like toilet paper and can cause a clog. It's best to throw them in the wastebasket after use. Make sure to have a plunger handy in case of emergency.
Keep drains clear by using this simple solution. You know your drains are going to get a lot more traffic during the holidays. As the saying goes, an ounce of prevention is worth a pound of cure. After a hefty meal, this simple solution can help keep drains running smoothly. Flush the drain with hot water. Pour ½ cup baking soda into the drain, followed by ½ cup distilled vinegar. Allow the drain to sit for an hour, and then flush again with a couple of gallons of hot water.
Home Climates can help you keep your drains clear this holiday season.
Nobody wants to deal with a plumbing emergency during the holiday season, but if it happens in your home, you should know Home Climates can help you, no matter what time of day, or what type of emergency. When you're faced with a plumbing emergency don't delay — call Home Climates right away. We'll help you with your leaking faucet, toilet, or sink. We guarantee high-quality emergency service so you don't have to worry about an unexpected plumbing problem.
No matter what the cause of your emergency might be, you could benefit from a repair before it gets worse and you're left with potentially more damage. Let us help you take care of life's everyday plumbing emergencies. Contact us today to learn more about our emergency plumbing service, or give us a call at (717) 689-4151, and a representative will be able to help you promptly.