Sump Pump Installation and Repair in Elizabethtown & Central PA
Elizabethtown's Home Climates specializes in all aspects of sump pump installation. In Lancaster, Harrisburg and throughout the central PA area, our team can provide quality products, the right repairs the first time, and top-notch service at a fair price. We can help you assess your home's needs and choose the sump pump installation that will offer the most reliable performance. We can also provide testing to determine whether a broken sump pump can be repaired, or replaced with a new unit.
UNDERSTANDING YOUR SUMP PUMP
Sump pumps play a vital role in many central PA-area homes, preventing basements from flooding during periods of heavy rain and during the spring thaw. Sump pumps are small pumps installed in the lowest part of the home — typically a specially constructed pit in the basement or crawlspace. When water in the pit reaches a certain level, the sump pump automatically turns on, moving the water to higher ground where it can't damage your home.
Sump pumps require a reliable source of power and many feature a battery backup system to ensure operation during an outage. While they require little regular maintenance, periodic inspections can help avoid costly damage to your basement and foundation. Inspections can ensure that your pump will deliver performance when necessary.
HOW TO INSPECT YOUR SUMP PUMP
Performing a sump pump inspection is a simple task that can be completed either by a homeowner or by our team. If you're choosing to inspect it yourself, follow these steps:
Check to ensure your pump is plugged in and standing upright
Inspect your fuse or breaker box to confirm it hasn't blown or tripped
Check that any backup power system is operational
Pour a large bucket of water to confirm the pump works
Find the outlet pipe outside the home and clear away any debris
Sump pump inspections should be performed several times a year, especially in the spring when it's absolutely essential that your pump be functional. If you notice any signs of trouble — such as poor drainage, strange noises or the pump turning on and off for no apparent reason — contact a Home Climates representative for immediate service.
HOME CLIMATES CAN HELP
When you need a new sump pump installation in Elizabethtown, Lititz, Mount Joy, Hershey and beyond, make Home Climates your first call. We sell and service all brands of equipment and offer low pricing, extended warranty plans, preventative maintenance contracts, and more. We have everything you need to keep your home safe and your basement dry all year long.


WE FEATURE SUMP PUMPS WITH BATTERY BACKUP POWER BY MYERS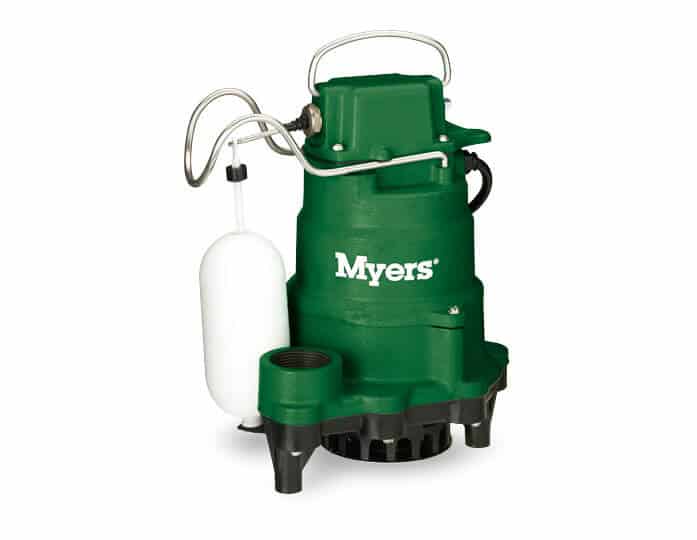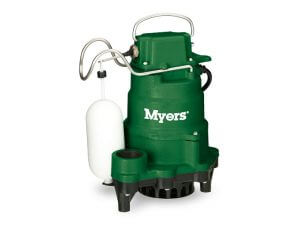 Home Climates is your headquarters for a reliable Myers sump pump with battery backup power in Harrisburg, Mount Joy, Elizabethtown, Lititz, Mount Joy, Lancaster, PA and surrounding areas. A proud member of the Pentair family of water products companies, Myers has been manufacturing reliable pumps for more than a century. A Myers sump pump with a Smart Battery Backup System is capable of functioning at full capacity even when a loss of power occurs during a storm. You'll have peace of mind knowing your sump pump will work to keep your basement dry, even if no external power source is available.
The Myers Classic sump pump line features Smart Charging technology that maintains optimal battery performance and prolonged life, while also charging up to five times faster than comparable competitor products on the market. The advanced Premium sump pump line includes the Virtual Water Assistant, a cloud-based technology that provides constant system monitoring and alerts you of issues via email or text. You'll also get the benefit of wireless Internet connectivity and a Web and mobile interface.
Home Climates can help you select the ideal Myers sump pump system for your Harrisburg-Lancaster, PA area home. Our team will also handle every aspect of the installation process. You can count on us to inspect and maintain your system and provide prompt and reliable repair service when needed.
CHOOSE HOME CLIMATES FOR SUMP PUMPS AND ALL OF YOUR HOME PLUMBING NEEDS
In addition to sump pump installation, maintenance and repairs, other plumbing services we offer include bathroom remodeling, water softening and plumbing inspections. Regardless of the type or size of your plumbing project in Harrisburg, Lititz, Mount Joy, Hershey, Elizabethtown or Lancaster, PA, we can provide the prompt, professional and affordable service your deserve. Contact us at 717-689-5655 today!