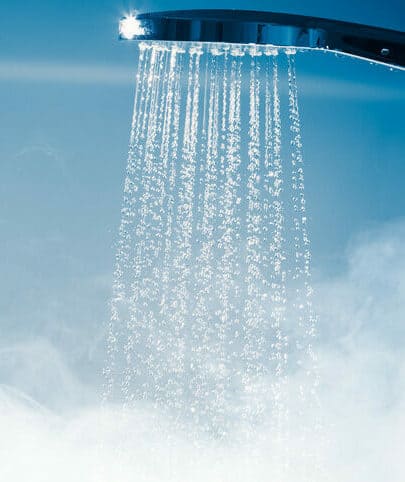 Schedule a FREE Water Test Today!
When it comes to filtration, we have solutions for almost any problem. Treat and filter your water for iron, sediment, fluoride and harmful bacteria.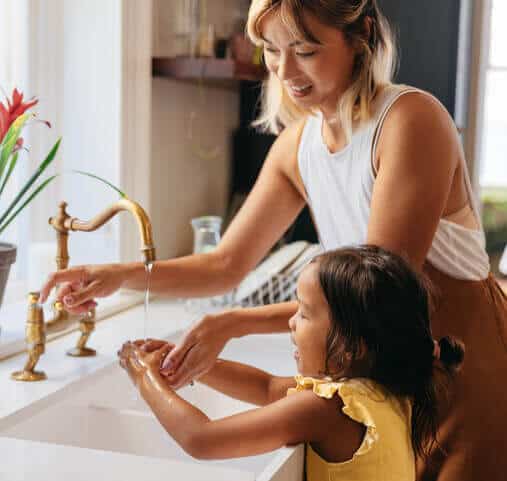 Disclaimer: *Savings on select systems only. Restrictions may apply. See dealer for details.
Water Filtration Services and System Installation in Elizabethtown & Central PA
Are you worried about the condition of your water? Whether you get it from a city system, a spring or a well, you should be aware of the minerals and possible contaminants that could be affecting your supply. Drinking, cooking, washing and bathroom hygiene are the most common interactions we have on a daily basis with the water pumped into our homes.
At Home Climates, we want to make sure your home water is safe and treated correctly in Elizabethtown and Central PA. We'll provide our over-the-top service and unmatched, fair prices to make sure you experience the water filtration system installation fit for you.
Do I Need a Water Filtration System?
Contamination of tap water is always likely. Where you live and where your water is sourced from can determine the potential for disease. A water filtration system — either a small system for drinking water or a whole-house system for every water source in your home — can remove harmful pollutants from the water you ingest and expose your body to every day. Although sickness from contaminated water might not be immediate, lengthy exposure to these factors can lead to severe chronic illnesses for the rest of your life.
What Does a Whole-House Water Filtration System Do?
A whole-house water filtration system adjusts your water, using reverse osmosis for demineralization. The quality, taste and appearance of tap water are all things that can be affected by harmful contaminants. After a water filtration system is installed, your faucets will provide you with clean, natural-looking water.
A filter connects to the water line that leads to your house, removing contaminating elements that try to pass through. Carbon filtration systems can provide chemical-free water all around your house, removing chlorine, odor, VOCs and more. You can also install a contaminant-specific filtration system, focusing on common pollutants like iron, sediment, fluoride and bacterias.
Why Choose Home Climates For Your Water Filtration Services?
We have over 750 perfect online reviews
Enjoy a 5-year labor guarantee on all projects
No hidden or extra fees. EVER.
All employees are background checked
We arrive within a 2-4 hour time window
What are the Types of Whole-House Water Filters?
When it comes to whole-house water filtration systems, multiple options can cater to your location and lifestyle. Home Climates will recommend the filters that best work for you and your home. Two of the most common types of filtration systems include:
Heavy-duty filtration system
Standard-capacity water cartridge
A heavy-duty filtration system is one of the top, most highly-recommended systems available. A typical tank stands at 50 inches tall and provides contaminant-specific protection. These filters protect your home for five to 10 years before needing a filter replacement.
A more economical filter system for your home might be a standard-capacity water cartridge. These tanks are smaller, standing between 10 and 20 inches tall and just a few inches in diameter. Though this particular water filtration system installation is more affordable, it does require more upkeep and maintenance — the filter needs replaced every year. A smaller-capacity system for drinking water through a separate tap in the kitchen is another popular economical option.
You may also be interested in a UV light purification system or a whole-house water softener. Water softeners have no filter, and it's unable to remove all potentially harmful contaminants. However, it's useful in conjunction with a filtration system. Water softeners can "soften" the hard water produced in tap water, eliminating the scale buildup that can occur within faucets and pipes.
What are the Benefits of a Whole-House Water Filter?
The benefits of installing a whole-house water filter can affect all the water sources inside your house. A sampling of the most positive effects of a filtration system includes:
Clean water from every water tap, such as the kitchen, bathroom, laundry room and outdoor faucets
Removal of chlorine contaminants as soon as they enter the plumbing system
Healthy drinking water
Contaminant-free clothing
Spotless glasses and dishes due to reduced soap scum
Cleaner air throughout the home, reducing allergy and asthma symptoms
Protection from the carcinogenic effects of ingesting chlorine and other contaminants
The Water Filtration System Installation Process
When you're ready to install a whole-house or small drinking water filtration system, Home Climates can do it all in less than a day. It's important to note that you'll temporarily lose access to water, so your showers, cooking and laundry will have to be put on hold during the installation hours.
Once the water supply is shut off and drained, we'll cut a section of your water pipe to attach the filter. We'll ensure the fittings, as well as the sealing tape applied around the pipe, are secure. After everything has been lined up, the water line will be turned back on as the filter nozzle gets positioned. The water will run through a few minutes before we ensure all of the trapped air escapes and the system begins filtering correctly.
Choose Home Climates for Cleaner Water Today
As one of the best water filtration service companies available in Central PA, Home Climates is ready to get your water healthy, clean and looking great. Reach out to us to request an estimate. Whether you're in Elizabethtown, Lancaster, Hummelstown, Hershey or Lititz, we look forward to serving you.