Save up to $500 * on Water Heaters
No hot water? Let us help you find which water heater is right for you. And if you have natural gas service, our efficient tankless systems provide an endless supply of hot water.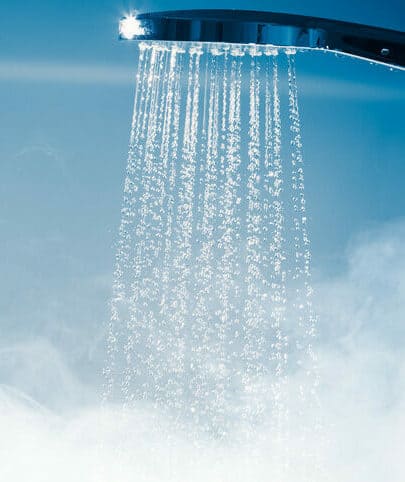 Disclaimer: *Savings on select systems only. Restrictions may apply. See dealer for details.
Water Heater Repair and Installation in Elizabethtown & Central PA
Have you ever had the bone-chilling experience of stepping into the shower, turning on the hot water faucet and being greeted by an unwelcome blast of frigid water? Does it seem to take forever for the water to heat up when you're using your sink? Is an overflowing water heater flooding your basement?
These are all telltale signs that a water heater repair or possible replacement is necessary. If you're in Harrisburg, Lititz, Hershey, Mount Joy, Elizabethtown or Lancaster, PA, Home Climates is the company to call for all of your water heater repair and installation needs.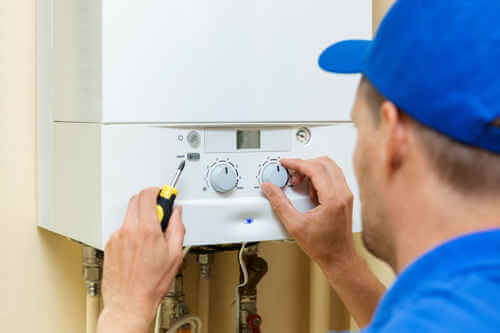 COUNT ON US FOR PROMPT WATER HEATER REPAIR SERVICE
At Home Climates, we find that many water heater issues don't require a total replacement of your unit. Our expert water heater repair service can remedy the majority of problems on the spot, saving you the expense of having to purchase a brand-new unit.
Our skilled and knowledgeable technicians can repair traditional models including gas, electric and oil-fired units, as well as tankless water heaters. If you suddenly find yourself without hot water or experiencing a flooded basement due to a malfunctioning unit, we offer emergency water heater repair service that can rectify the problem with speed and efficiency.
WE CAN ALSO INSTALL A NEW WATER HEATER IF NEEDED
Reliable hot water shouldn't be a luxury — if your home's water heater isn't delivering performance when you need it, it may be time to upgrade to an energy-efficient new unit from Home Climates. A good time to consider replacing a traditional water heater is if it's at least 11 years old. We provide home water heater installations in Elizabethtown, Lancaster, Harrisburg and throughout the central PA area. Both tankless and tank models are available, with several options at a range of different price points. Let our knowledgeable team match you with the right unit for your home.


TANKLESS OR TRADITIONAL: WHICH WATER HEATER IS BEST FOR YOUR HOME?
Tankless water heaters have been gaining popularity in recent years, and for good reason. Economical and efficient, tankless models require less maintenance and take up less space than conventional water heaters — making them an excellent choice for apartments and smaller homes. That's because tankless water heater technology eliminates the need to store water inside a tank.
However, there are some limitations to the technology. Because tankless heaters provide hot water on demand, they can struggle to meet the needs of busy households where it's common to run several appliances at a time. One workaround is to install dedicated units throughout the home, though this can be a costly solution.
Fortunately, today's conventional water heaters are more efficient than ever, offering an excellent alternative for homes where a tankless water heater is not an option. To assist in choosing an appropriate water heater installation, Elizabethtown's Home Climates can assess your hot water usage and determine an economical solution that won't leave you out in the cold. Contact our sales team directly to get started today!
WE SERVICE WHAT WE SELL
A properly installed water heater should still receive regular maintenance. However, regular checkups and periodic service from a trained professional can help avoid unexpected breakdowns and other issues. We'll visit your Hershey, Harrisburg, Lititz, Elizabethtown, Mount Joy or Lancaster, PA home to perform a comprehensive inspection to detect and troubleshoot minor problems before they can become costly headaches.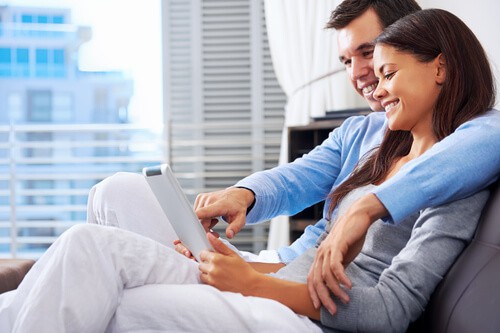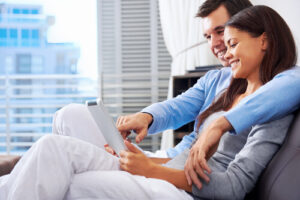 Home Climates can not only perform all required maintenance on your water heater installation, but we also offer 24-hour emergency service for immediate assistance when things do go wrong. If you experience an unexpected water heater repair issue for any model we sell, we'll be there right away — even if a breakdown occurs in the middle of the night! Our 24-hour water heater repair service is available 365 days a year.
CONTACT US FOR ALL OF YOUR WATER HEATER REPAIR AND INSTALLATION NEEDS
From choosing the unit that's right for you to ongoing maintenance and repairs, there's no better partner for a water heater installation in Elizabethtown, Harrisburg, Hershey or anywhere else in central PA. Contact the plumbing professionals at Home Climates for all of your water heater repair and installation needs!
We offer a full range of plumbing services including bathroom remodeling, water softening and more.