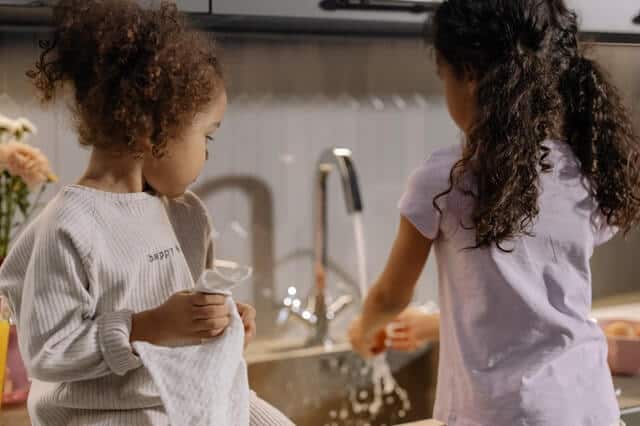 At Home Climates, it's important to us that everything in your home is working properly and keeping you comfortable – from your heating and cooling systems to your plumbing! Making sure that your plumbing is performing as it should is vital to your comfort and to your home's health. Leaking pipes can cause all sorts of issues in your home if left unchecked, including mold, mildew, and in the worst cases, damage to items you have in storage and your home's structure.
When you choose a plumbing plan from Home Climates, you'll be able to rest assured that the plumbing in your home is in good working order. Not only does a plan help you get priority service should a problem arise, but it also provides you with a complimentary plumbing inspection. You might also be surprised to know that we extend this complimentary inspection to our HVAC members as well. We want you to enjoy the best possible home comfort, and our complimentary inspections are just one way we do that.
What You'll Get with Our Complimentary Plumbing Inspection
Our complimentary plumbing inspections are designed to make sure that your water quality, plumbing, and equipment are all in good working order. We're pleased to provide our members with:
For more information,
Call or click here:
717-689-4151
Contact Us
Water Quality Testing
Leak Checks
Faucet & Valve Checks
Inspection of Water Heater, Softeners, & Sump Pumps
The benefit of having these inspections done on an annual basis is that we'll be able to see how everything is working – and if anything is amiss, we'll be able to take care of it for you right away.
Do you need water conditioning? We can help!
As we mentioned above, one of our complimentary services is water quality testing. Whether you are on a municipal water supply or have well water, it's important to make sure that the water coming into your home and being used for drinking, bathing, and cleaning is the best possible quality. If your water quality test comes back with any concerns, we're able to provide products that make your water fresher, cleaner, and healthier.
UV Light Purification: Those who have older homes and/or rely on well water for their homes could benefit from UV light water purification. That's because sometimes in these circumstances, bacteria and other pathogenic microbes may be present. And that can cause health concerns. UV light purification kills these microbes, making your water safe and clean.
Water Filtration: A whole-house water filtration system can remove sediments from your water up to 0.35 microns. Some systems can filter out iron, chlorine, and heavy metals, and some come with added features such as water softeners, UV light purifiers, and other features to help ensure your water is totally purified.
Water Softeners: If you have a lot of minerals in your water, such as magnesium or calcium, it can cause problems with your home's equipment including washing machines, dishwashers, coffee makers, and your hot water heater. Water softeners help to eliminate the calcium and magnesium found in hard water – helping you preserve equipment and even use less soap and detergents!
Reverse-Osmosis Systems: Reverse-osmosis uses a system with four stages of filtration, finished with a carbon filter to remove unwanted chlorine, rust and mercury. Distillation purification changes the temperature of your water to kill off the microbes effectively.
Want to learn more about our plumbing membership? Give us a call.
To learn more about our complimentary plumbing inspection services, or to find out how you can improve the quality of water in your home, all you need to do is give Home Climates a call at 717-689-4151. We'll be more than happy to tell you about our member plans, and how we can preserve your plumbing and help you enjoy better water in your home.